Greg Bell
Having graduated from the University of Illinois, where he studied theater and film, Greg Bell's broadcasting career began in his home state's capital, Springfield, Illinois. Over the next twenty years (almost), he learned the radio business thoroughly through stints as a music DJ, news director, national talk show producer and program director in locations all around the country, including Steamboat Springs, Colorado; Boise, Idaho; and Washington, D.C.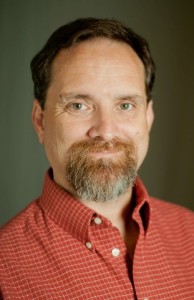 Growing up in Central Illinois, nearly smack dab between St. Louis and Chicago, allowed Greg to enjoy both rich and rewarding radio markets. As a matter of fact, in one of those quirky coincidences, he developed his appreciation for old-time radio and historical trivia by listening to shows hosted by two of his professional predecessors — the original "When Radio Was" host, Art Fleming, and the gentleman he took over the reins from on that show, Chuck Schaden.
I was born just after the 'Golden Age' of radio, so my discovery of 'The Shadow', 'Gunsmoke', 'Fibber McGee and Molly', 'Dragnet', Jack Benny, 'Suspense' and so many others came gradually, and usually late at night, says Greg. Like all kids my age, I was spoiled by TV, but the power of the storytelling drew me in and I marveled at radio's ability to fully paint a picture with only audio as a brush.
Since 2002, Greg has served as program director and host of SiriusXM Radio's very popular old-time radio channel, "RadioClassics".
"Over the past few years, I have heard from many folks well under Jack Benny's age (39), who tell me how surprised and thrilled they are to discover how cool these shows are at 50, 60 even 70 years after they originally aired, says Greg. As the host of 'RadioClassics' and 'When Radio Was' I hope I can continue to bring these wonderful nuggets from the past to a whole new audience, while also entertaining the long-term old-time radio fans as well."